IBM x3250 M3 Server
If you're in the market for a cost-effective, energy-efficient and space-saving solution, the IBM System x3250 M3 server might be right for you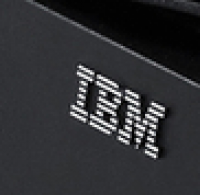 Description
---
IBM System X3250 M3 Server
If you're in the market for a cost-effective, energy-efficient and space-saving solution, the IBM System x3250 M3 server might be right for you. Powered by Intel Xeon 3400 Series technology, the single-socket IBM x3250 M3 offers the flexibility that businesses need to stay competitive. Suitable for entry-level, midrange and enterprise-class workloads, the x3250 M3 delivers impressive performance from its 22" 1U structure. The IBM x3250 M3 holds up to 2 terabytes of internal data storage via SATA or SAS drives and supports the Microsoft Windows, Red Hat Linux and SUSE Linux operating systems.
Acclinet offers world-class deals on a variety of IBM X3250 M3 models, including:
4251MC1
4252AC1
4252MC1
4251AC1
IBM X3250 M3 Specifications:
Processor:
Intel Xeon 3400 (quad-core) or Intel Celeron, Pentium or Core i3 (dual-core); up to 3.06GHz
Number of processors:
1
Cache:
8 MB Level 3 (L3)
Memory:
32 GB (maximum), DDR-3, ECC; DIMMs supported: 1 GB, 2 GB, 4 GB UDIMM; 1 GB, 2 GB , 4 GB, 8 GB RDIMM
Expansion:
2 PCIe x8 2.0 slots
Storage:
2 TB (maximum) SATA/SAS, 2 3.5" SATA or SAS drives or 4 2.5" SAS HDDs
Operating systems:
Microsoft Windows Server, Microsoft Windows Small Business Server, Red Hat Linux, SUSE Linux
Get IBM X3250 M3 Pricing!
For the IBM X3250 M3's current price, call us today at 603-529-4220. We offer remarkable discounts on the IBM X3250 M3 systems we carry as well as other IBM servers, workstations, storage products, networking equipment and other hardware. If you want to maximize your server's value, we recommend investing in one of our best-of-breed IBM X3250 M3 support plans.
Further reading on the IBM x3250 M3: