Sun CP3220 Blade
The Sun CP3220, also known as Sun Netra CP3220, delivers top-notch performance for your demanding datacenter needs.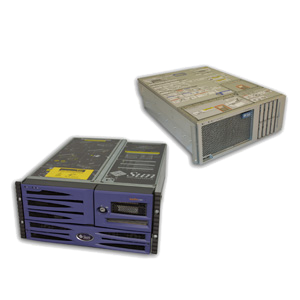 Description
---
Sun CP3220 | Sun Netra CP3220 ATCA Blade Server
The Sun Netra CP3220 ATCA Blade Server, also known as Sun CP3220, delivers top-notch performance thanks to its AMD Opteron processors. With its 10 Gigabit Ethernet and 32 gigabytes of memory, the Sun CP3220 is a powerful datacenter tool. The Sun CP3260 reduces costs and wasted time and is equipped to handle more density than its predecessors.

Sun Microsystems designed the Sun CP3220 to handle demanding applications used in the telco, military, enterprise collection and network datacenter industries. The Sun CP3220's key applications include: telecommunications services, triple play, VoIP, 4G radio access networks and IMS services. Keeping with its past, Sun designed the CP3220 to be flexible, allowing it to run Solaris, Linux and Windows operating systems.

Want to learn more? Contact an Acclinet sales representative today by calling (603) 529-4220 or toll-free at 603-529-4220 to find out more about the Sun CP3220 and its companion Sun products. While you're at it, ask us about our industry-leading, 48-month warranties we offer on all Sun Microsystems products.
Further reading on the Sun CP3220: