Sun T1000B Tape Drive
The Sun StorageTek T10000B Tape Drive, also called the Sun T10000B, is the world's premier 1-terabyte tape drive.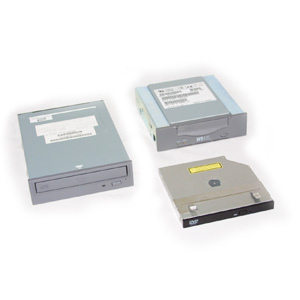 Description
---
Sun T10000B | StorageTek T1000B Tape Drive
Looking for a reliable solution for your above-average storage needs? Meet the Sun StorageTek T10000B Tape Drive (Sun T10000B), the world's first 1-terabyte tape drive. With its unique design, the Sun T10000B delivers 120-megabyte-per-second performance that allows for the writing of 1 terabyte in less than 2 ½ hours. Available for a reasonable price, the Sun T10000B doubles the storage capacity of its predecessor, the Sun StorageTek T10000 Tape Drive. 

Not only does the Sun T10000B deliver record storage capabilities, it also runs using less power than competing systems.  Sun designed the T10000B for around-the-clock use in hectic environments. The Sun T10000B is also designed rugged to ensure it delivers top-notch performance for many years to come.

Think the Sun T10000B might be too powerful for your needs? Its predecessor, the the Sun T10000, is capable of holding 500 gigabytes of raw data.

Want to know more about the Sun T10000B and related Sun products? Contact an Acclinet sales representative today by calling (603) 529-4220 or toll-free at 603-529-4220. Be sure to ask about our industry-leading, 48-month warranties on all Sun products!