Sun X6450 Blade
Sun X6450, also known as Sun Blade X6450 has 50 percent more memory capabilities than its competitors.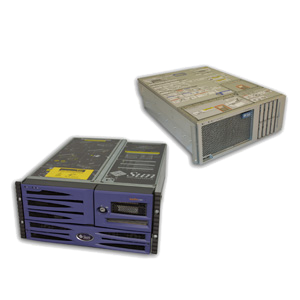 Description
---
Sun X6450 | Sun Blade X6450 Server Module
Looking for a server solution capable of retaining massive amounts of memory? The Sun Blade X6450, also known as Sun X6450, might be just what you need. With its 24 DIMM slots, the Sun X6450 has 50 percent more memory capacity than its competitors. Equipped with two or four dual-or-quad-core Intel Xeon processors and up to 16 Xeon 7000 series processing cores, the Sun X6450 can handle your organization's needs and then some.

The Sun X6450 is compatible with the Sun Blade 6000, Sun Blade 6048 and Sun Constellation systems. Pack the Sun 6048 with Sun X6450 blades and experience computing power that's up to 71 percent more powerful than competing systems. And, of course, Sun Microsystems designed the Sun X6450 for flexibility: It supports the Solaris 10, Linux, VMware and Windows operating systems and both 32-bit and 64-bit applications.
Contact an Acclinet sales representative today by calling (603) 529-4220 or toll-free at 603-529-4220 to learn more about the Sun X6540 server module and related products. While you're at it, ask us about our industry-leading, 48-month warranties on all Sun Microsystems products.
Further reading on the Sun X6450 Server Module:
HPCwire: Sun expands Sun Blade family
Sun Blade X6450 Options: