Sun CT810 Server
The Sun Netra CT810 (Sun CT810) is yet another high-performing and dependable server solution from Sun Microsystems.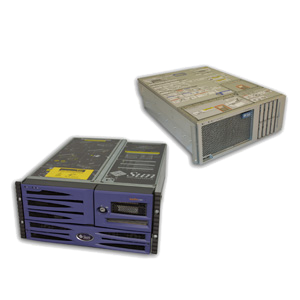 Description
---
Sun CT810 | Sun Netra CT810 Server
For a server that leads the industry in performance, dependability, density and usability, look no further than the Sun Netra CT810, also known as Sun CT810. With its 650-MHz UltraSPARC IIi processor, six cPCI slots, 73-gigabyte Sun hard drive and up to two gigabytes of memory, the Sun CT810 easily outperforms its competition.

Sun Microsystems designed the Sun CT810 for use in demanding industries such as world government, communications and manufacturing. The Sun CT810 is compatible with the Netra CT chassis and in combination with Sun CT410 servers.

Want to know more? Contact an Acclinet sales representative today by calling (603) 529-4220 or toll-free at 603-529-4220 to find out more about the Sun Netra CT810 and related products. While you're at it, ask us about our industry-leading, 48-month warranties on all Sun products.