Sun Storagetek 6540 Array
The Sun Storagetek 6540, also known as Sun 6540, can solve your storage problems and then some.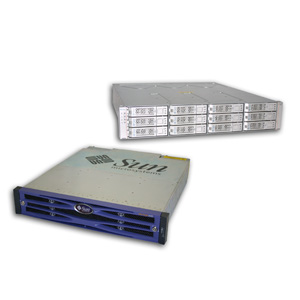 Description
---
Sun StorageTek 6540 | Sun Storage 6540 Array
Looking for a storage solution capable of unthinkable speeds? Meet the Sun StorageTek 6540 Array, also known as Sun 6540, which channels 224 terabytes of data at remarkable speeds. How fast, you ask? The Sun 6540 is capable of delivering four gigabytes per second. An industry leader in its class, the Sun 6540 truly is built for speed.

Want some room for growth? No problem. The Sun 6540 is highly scalable, allowing you to upgrade your system in the future without hassle. The Sun 6540 scales up to 16 Sun disk drives per tray and 14 expansion trays – 224 Sun disks totaling 224 terabytes in data capacity – so you can meet your maximum growth potential when you're ready.

The Sun 6540 will quench all your largest storage needs for a long time to come. Sun Microsystems designed the Sun 6540 for demanding applications such as data protection, image capturing and application retrievals, online transaction processing and HPTC, among others.

Want to know more? Contact an Acclinet sales representative today by calling (603) 529-4220 or toll-free at 603-529-4220 to find out more about the Sun 6540 and related products. While you're at it, ask us about our industry-leading, 48-month warranties on all Sun products.
Further reading on the Sun 6540: