Sun Netra X4250 Server
The Sun X4250 (Sun Netra X4250) server packs remarkable performance into a sleek 2U design that easily fits in the most cramped of datacenters. The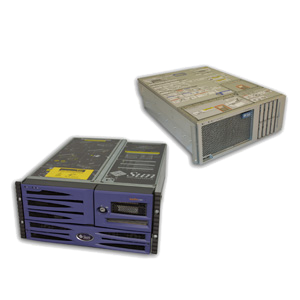 Description
---
Sun Netra X4250 | Sun X4250 Server
The Sun X4250 (Sun Netra X4250) server packs remarkable performance into a sleek 2U design that easily fits in the most cramped of datacenters. The dual-socket Sun X4250, powered by quad-core Intel Xeon processors, can handle up to 64 gigabytes of system memory with 16 DIMM slots. What's more, Sun plans to unleash models with 8-gigabyte DIMM slots that could hold up to 128 gigabytes of system RAM. For additional storage, the Sun X4250 holds up to four SAS drives.

The Sun X4250 is designed rugged to withstand the roughest computing environments. For flexibility's sake, the Sun Netra X4250 supports the Sun Solaris, Microsoft Windows and Linux operating systems. The Sun X4250 also comes equipped with four 10/100/1000 Ethernet ports as well as PCI-X and PCIe slots. For a highly expandable solution that'll keep your datacenter going strong for years, look no further than the Sun X4250.
Get a Sun Netra X4250 Quote Today!
Ready to learn more about the Sun X4250 and related Sun products? Contact an Acclinet sales representative today by calling (603) 529-4220 or toll-free at 603-529-4220. We offer industry-leading, 48-month warranties on Sun X4250 servers and all Sun equipment!