Sun CT900 Server
The Sun Netra CT900 (Sun CT900) is a versatile server solution built for speed.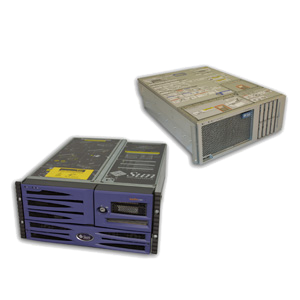 Description
---
Sun CT900 | Sun Netra CT900 Server
In the market for a lightning-fast ATCA server that blows away the competition? Meet the Sun Netra CT900, also known as Sun CT900, an industry leader when it comes to speed, density and dependability. With the ability to hold up to 12 UltraSPARC and AMD Opteron-powereds blades, the Sun CT900 outperforms its competition by up to 30 percent.

For added flexibility, the Sun CT900 can run the Solaris, Windows and Linux operating systems. Pack the Sun Netra CT900, Sun Netra CP3220, Sun Netra CP3060 and Sun Netra CP3020 blades; they can run in combination. Designed for applications such as mobile switching, location registries and IP gateways, the Sun CT900 is one server solution that's built for speed.
Want to know more? Contact an Acclinet sales representative today by calling (603) 529-4220 or toll-free at 603-529-4220 to find out more about the Sun Netra CT900 and related products. While you're at it, ask us about our industry-leading, 48-month warranties on all Sun products.
Further reading on the Sun CT900: