Sun X4640 Server
Powered by up to eight six-core AMD Opteron processors, the Sun X4640 holds as much as 512 gigabytes of main memory via 64 DIMM slots as well as hot-swappable 2.5" SAS drives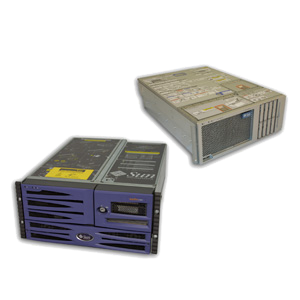 Description
---
Sun X4640 | Sun Fire X4640 Server
Are you looking for a compact server that doesn't skimp out on power? Look no further than the Sun Fire X4640, the world's densest 4U modular system. Powered by up to eight six-core AMD Opteron processors, the Sun X4640 holds as much as 512 gigabytes of main memory via 64 DIMM slots as well as hot-swappable 2.5" SAS drives. If you're looking for flexibility, the Sun X4640 supports the Sun Solaris, Linux, Microsoft Windows and VMware operating systems. Sun engineers designed the X4640 with virtualization, databasing and desktop consolidation in mind.
Get a Sun X4640 Server Quote Today!
Are you ready to learn more about the Sun X4640? Contact an Acclinet IT specialist today by calling toll-free 603-529-4220. Make sure to ask about the industry-leading, 48-month warranties we offer on the Sun X4640 servers we carry and other Sun Microsystems hardware!

Further reading on the Sun X4640: